Wat betekent geologie voor jou? Heb je deelgenomen aan activiteiten die door het ENGIE-project werden georganiseerd? Waar beleef jij geologie in je dagelijks leven? Welke fascinerende geologische plekjes ben jij tegengekomen?
Pak je camera en laat ons de schoonheid en verscheidenheid van de geologie zien door deel te nemen aan onze fotowedstrijd!
In het kader van het ENGIE-project (Encouraging Girls to Study Geosciences and Engineering) organiseert de European Federation of Geologists (EFG) een FOTOWEDSTRIJD VOOR TIENERS VAN 13-18 JAAR. Meisjes, de belangrijkste doelgroep van het ENGIE-project, worden speciaal aangemoedigd om deel te nemen aan deze wedstrijd, die echter openstaat voor alle tieners in de hierboven vermelde leeftijdsgroep.
Uiterste datum voor deelname:
Gebruik je fantasie en win een fantastische prijs!
Categorieën voor inzenden
Je mag maximaal 3 foto's inzenden in de volgende drie subcategorieën:
Activiteiten waaraan je hebt deelgenomen in het kader van het ENGIE-project: ENGIE organiseert een breed scala aan activiteiten voor leerlingen van het secundair onderwijs. Wij nodigen je uit om deze activiteiten op een creatieve manier in beeld te brengen. Gezamenlijke inzendingen van groepen studenten worden bijzonder gewaardeerd.
Geologie in ons dagelijks leven: Geologie is een belangrijk, zij het vaak verborgen onderdeel van ons dagelijks leven. Het gaat hier om de mineralen en metalen die nodig zijn voor de productie van veel van de producten of energie die wij dagelijks gebruiken.
Landschap en milieu: Geologie omringt ons waar we ook heen gaan. Foto's in deze categorie moeten de schoonheid en verscheidenheid van geologie in het landschap laten zien.
Hoe doe je mee?
De wedstrijd staat open voor tieners tussen 13 en 18 jaar oud.
Vul het onderstaande formulier in.
Upload je fotobestand(en) en een door je ouder of voogd ondertekende toestemmingsverklaring.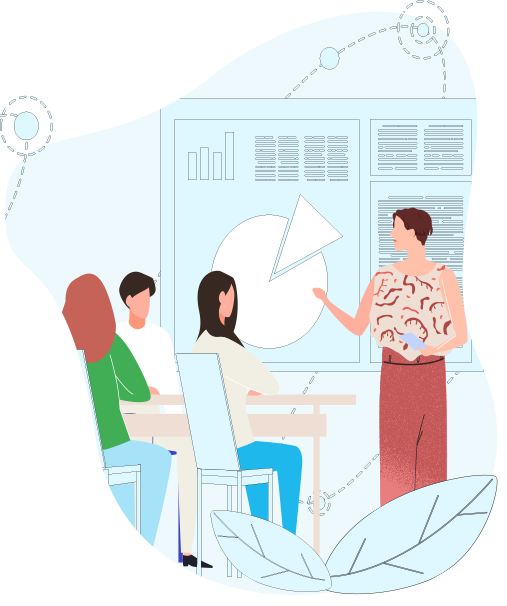 Hoe kun je je foto's uploaden?
Je kunt je foto('s) en toestemmingsverklaring hieronder uploaden onder 'inzenden'.
Geef je fotobestand(en) een naam die overeenkomt met voornaam_achternaam_titel-van-foto. Geef de gescande verklaring, ondertekend door je ouder of voogd, een naam die overeenkomst met voornaam_achternaam_STATEMENT.

Technische eisen
Je mag maximaal 3 foto's inzenden in de drie hierboven genoemde categorieën.
Alle foto's moeten vrij zijn van auteursrechten en aan de volgende eisen voldoen: 
Minimaal 1920 x 1080 pixels
Hoge resolutie (300 dpi)
Korte beschrijving van de foto (plaats waar en datum waarop de foto is genomen; hoe houdt de foto verband met de categorie waarin hij wordt ingezonden)
Evaluatie
Er vindt een evaluatie plaats in twee fasen: de eerste ronde wordt georganiseerd in de vorm van een publieke stemming. Alle foto's worden op 4 mei 2022 gepubliceerd op het Instagram-kanaal van ENGIE onder de hashtag #ENGIE4Geodiversity. De tien foto's die op 16 mei 2022 het hoogste aantal likes op Instagram hebben verzameld, worden gedeeld met een jury van het ENGIE-project, die vervolgens de beste drie foto's selecteert. De juryleden zijn tien vrouwelijke topgeologen uit heel Europa. De winnaars worden bekend gemaakt op 1 juni 2022.
Stap 1: pak je camera en neem tot 3 foto's 📸
Stap 2: download, vul in, onderteken en scan de toestemmingsverklaring 📝
Stap 3: vul het onderstaande aanmeldingsformulier in, upload je foto('s) en het toestemmingsformulier 👩💻⬆️☁️
The contest is now closed!
🥇Eerste plaats: cadeaubon van €500,- en een Rock Tumbler
🥈Tweede plaats: cadeaubon van €300,- en een Rock Tumbler
🥉 Derde plaats: cadeaubon van €200,- en een Rock Tumbler
Heb je nog vragen?
Neem gerust contact met ons op via [email protected] als je vragen of twijfels hebt over de fotowedstrijd. We kijken uit naar jullie inzendingen!