Cosa significa la Geologia per te? Hai partecipato ad attività organizzate dal progetto ENGIE? Dove tocchi con mano la Geologia nella tua vita quotidiana? In quali affascinanti panorami geologici ti sei imbattuto?
Prendi la tua fotocamera e mostraci la bellezza e la varietà della geologia partecipando al nostro concorso! 
Nell'ambito del progetto ENGIE (Encouraging Girls to Study Geosciences and Engineering) la Federazione Europea dei Geologi (EFG) bandisce un CONCORSO FOTOGRAFICO PER ADOLESCENTI DAI 13 AI 18 ANNI. Le ragazze, in quanto gruppo target principale del progetto ENGIE, sono particolarmente incoraggiate a partecipare al concorso, che è comunque aperto a tutti gli adolescenti della suddetta fascia di età.
Scadenza per la partecipazione:
Usa la tua immaginazione e vinci un favoloso premio!
Categorie di concorso
Puoi inviare fino a 3 foto in totale nelle seguenti tre sottocategorie:
Attività realizzate nell'ambito del progetto ENGIE alle quali hai partecipato:ENGIE sta organizzando un'ampia gamma di attività per gli studenti delle scuole secondarie. Ti invitiamo a rappresentare queste attività in modo creativo. Sarà particolarmente apprezzata qualsiasi forma di collaborazione da parte di gruppi di studenti.
La Geologia nella nostra vita quotidiana: la Geologia è una parte importante, anche se spesso nascosta, della nostra vita quotidiana. La puoi trovare nei minerali e nei metalli necessari per produrre molti dei prodotti che utilizziamo quotidianamente o nell'energia che consumiamo.
Paesaggio e ambiente: la Geologia ci circonda ovunque andiamo. Le immagini di questa categoria dovrebbero rappresentare la bellezza e la varietà della geologia nel paesaggio.
Come partecipare?
Il concorso è aperto a chiunque tra i 13 e i 18 anni.
Compila il modulo di sottomissione sottostante.
Carica i file delle tue foto e la dichiarazione di consenso firmata da un tuo genitore o da un rappresentante legale.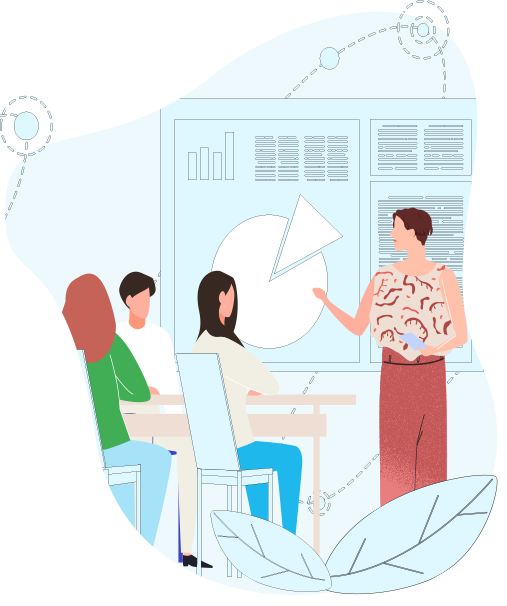 Come caricare le tue foto?
Puoi caricare la/e tua/e foto e la dichiarazione di consenso in fase di invio, qui sotto.
Assegna un nome al/i file della/e foto in questo modo: nome_cognome_titolodellafoto
Assegna un nome alla scansione della dichiarazione firmata dal tuo genitore o rappresentante legale in questo modo: nome_cognome_DICHIARAZIONE
Requisiti tecnici
Puoi inviare un massimo di 3 foto in totale nelle tre categorie sopra menzionate.
Tutte le foto devono essere prive di copyright e devono soddisfare i seguenti requisiti:
Minimo 1920 x 1080 pixel
Alta risoluzione (300 dpi)
Breve descrizione dell'immagine (luogo e data in cui è stata scattata la foto; in che modo la foto si riferisce alla categoria in cui è stata inviata)
Valutazione
La valutazione sarà fatta in due fasi: la prima sarà organizzata sotto forma di voto pubblico. Tutte le foto saranno pubblicate entro il 4 Maggio 2022 sul canale Instagram di ENGIE con l'hashtag #ENGIE4Geodiversity. Le dieci foto che raccoglieranno il maggior numero di like su Instagram entro il 16 Maggio 2022 verranno sottoposte ad una giuria del progetto ENGIE che selezionerà poi le tre migliori foto. I membri della giuria sono dieci geologi di fama mondiale provenienti da tutta Europa. I vincitori saranno annunciati il 1° Giugno 2022.
Fase 1: prendi la fotocamera e scatta fino a 3 foto 📸
Fase 2: scarica, compila, firma e scansiona la dichiarazione

di consenso

 📝
Fase 3: completa il modulo di sottomissione sottostante, carica la/e tua/e foto e la dichiarazione di consenso 👩‍💻⬆️☁️
The contest is now closed!
🥇Primo posto: carta regalo da 500 € e un Rock Tumbler​
🥈Secondo posto: carta regalo da 300 € e un Rock Tumbler​​
🥉Terzo posto: carta regalo da 200 € e un Rock Tumbler​​
Avete domande? 
Non esitate a contattarci all'indirizzo  [email protected]  in caso di domande o dubbi sul concorso fotografico. Non vediamo l'ora di ricevere le vostre opere!